Do you need a new CPAP mask? Are you aware of all the options?
Purchasing a new CPAP mask can be quite a challenge. We can replace your old mask if it is still available from the manufacturer, but masks get updated regularly, and the latest model masks are generally the same price as replacing with an old model. Often the latest model masks contain features that will have enhanced the comfort, feel, effectiveness, and durability of the mask systems available. Why limit yourself to just what you have used in the past?
This is where Western CPAP makes life easy! We know its hard to tell if a mask is the right one for you until you have it at home and have slept with it for a period of time. There are often multiple components all with different sizes too, which also need to be right. Buying a new mask is an investment in your future sleep. Allow us to help you get it right with a mask trial.
How does it work?
Western CPAP offers a two week mask trial. Over that two week period you can try as many masks and sizes as we have offer until you find the perfect fit. Take a mask home, if its not the right mask for you bring it back and we will work with you to provide the next best candidate mask, then repeat until we have found the perfect mask for you.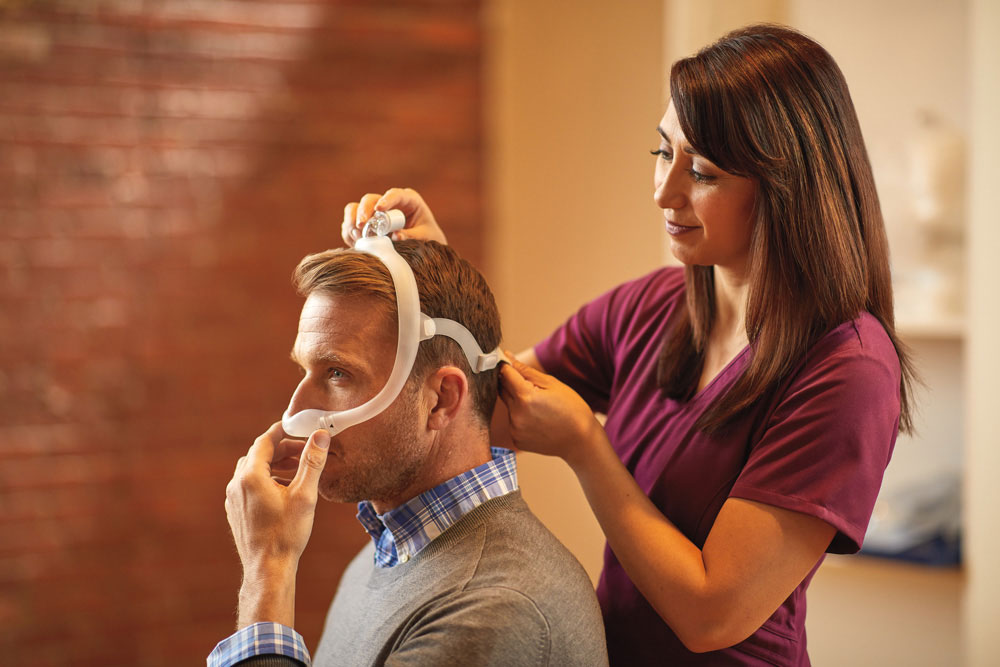 We have the latest model masks from Philips, ResMed and Fisher & Paykel available for trial/hire.
This is often the question that patients are most concerned about. Again, its not a one size fits all approach. Some masks are more cosmetically appealing than others. Some are more comfortable than others. And then there is the difference between full face and nasal masks. The correct mask is generally a balance between comfort and the quality of the seal it makes with your face.
For those worried about the appearance of the masks we have a number of masks that have a minimalistic design for you to try.
Generally if you breath through your mouth while you sleep, a full face mask will be the most suitable option. But for those determined to succeed with a nasal mask we have chin straps than can assist with keeping your mouth closed while you use your device.
Philips Mask Selector 3D can be used to accurately fit any Philips mask including any of the available full-face masks. We do note however that the precision-fit cushions are only available in the 'under the nose' line.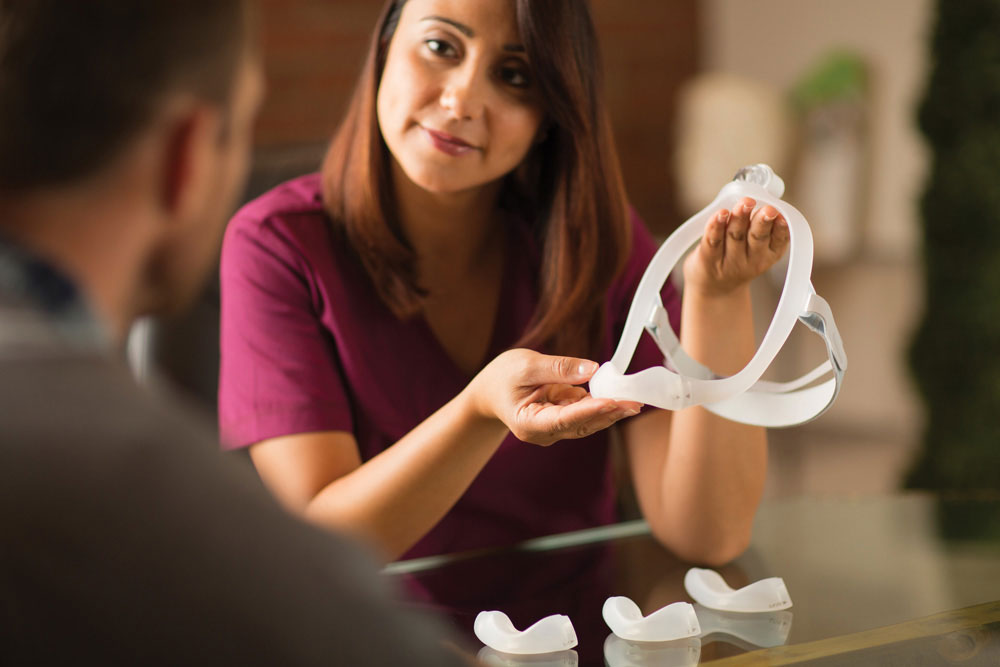 Contact us today to learn more about how we can help you snooze comfortably.